Minister Nedimovic visited Israel on October 11, 2018 upon the invitation by the Minister of Agriculture and Rural Development Mr. Uri Ariel.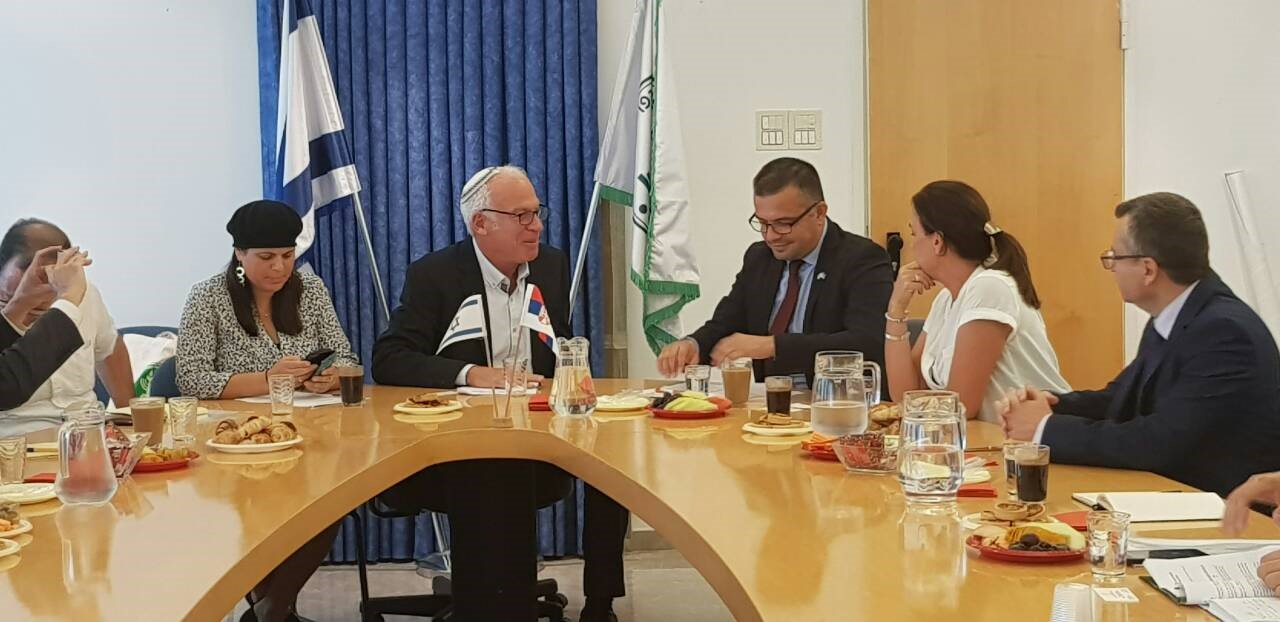 At their bilateral meeting the two ministers expressed satisfaction with friendly relations between the two countries and the level of political cooperation. They agreed on concrete steps to enhance the cooperation – harmonization and signing the free trade agreement in agricultural products, as well as the updating and broadening the scope of the existing agreement on cooperation in the field of agriculture between the two countries, signed in 2009. Also, they discussed the possibilities of joint projects in the field of agriculture in third countries.
Minister Nedimovic, apart from the meeting with the Minister Ariel, during his visit to Israel, had a series of meetings with representatives of Israeli companies interested in investing in Serbia, as well as doing joint projects.