Speaker of the National Assembly of the Republic of Serbia Maja Gojkovic has, on the invitation by the Speaker of Knesset Yuli Edelstein, paid an official visit to the State of Israel on February 13-14, 2018.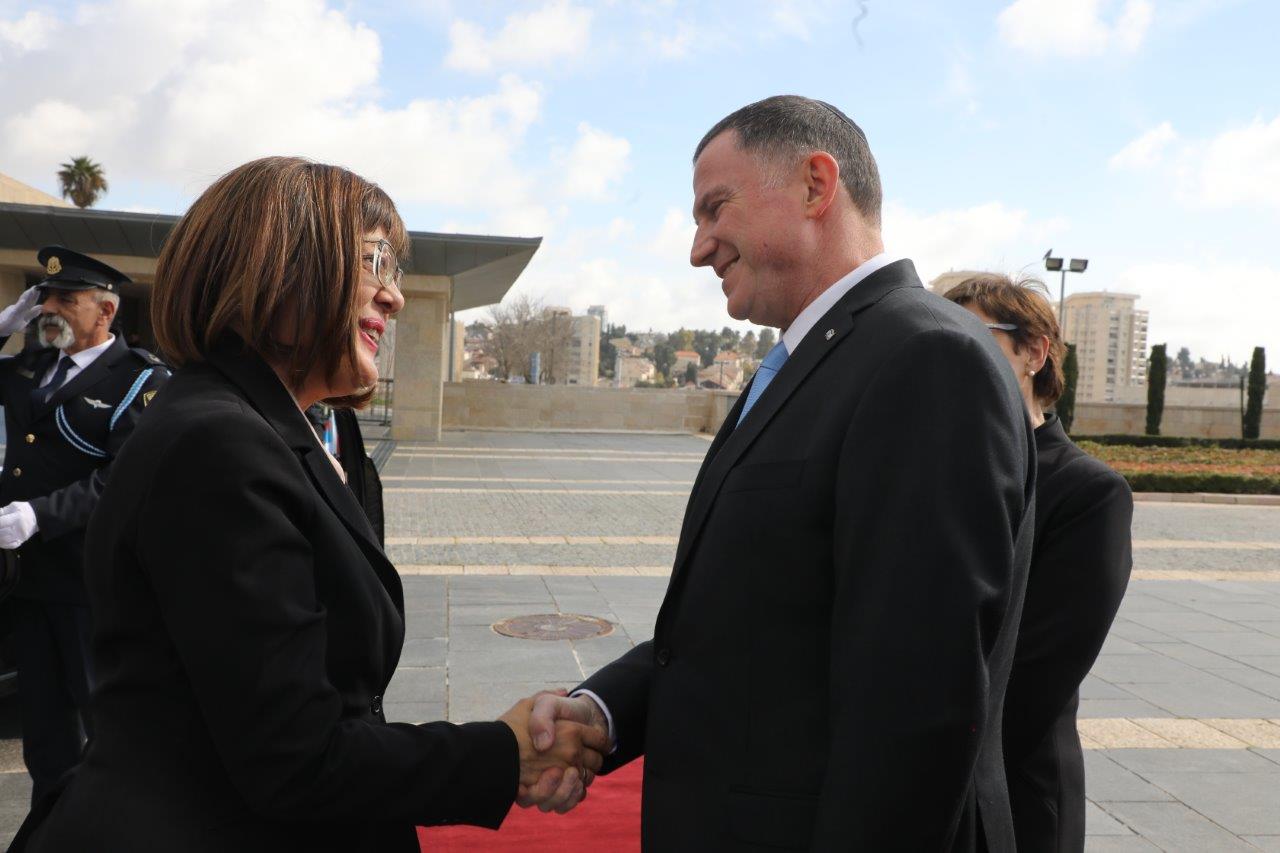 Gojkovic and Edelstein had a very meaningful meeting in which both sides reaffirmed good relations between Serbia and Israel based on the traditional friendship between the two peoples, expressed willingness and openness for cooperation, both within the scope of the committees of the two parliaments and parliamentary friendship groups, as well as on the multilateral level within international parliamentary organizations. Speakers of the two parliaments also discussed deepening the cooperation in the fields of economy, information technologies, innovations, construction, agriculture, and tourism.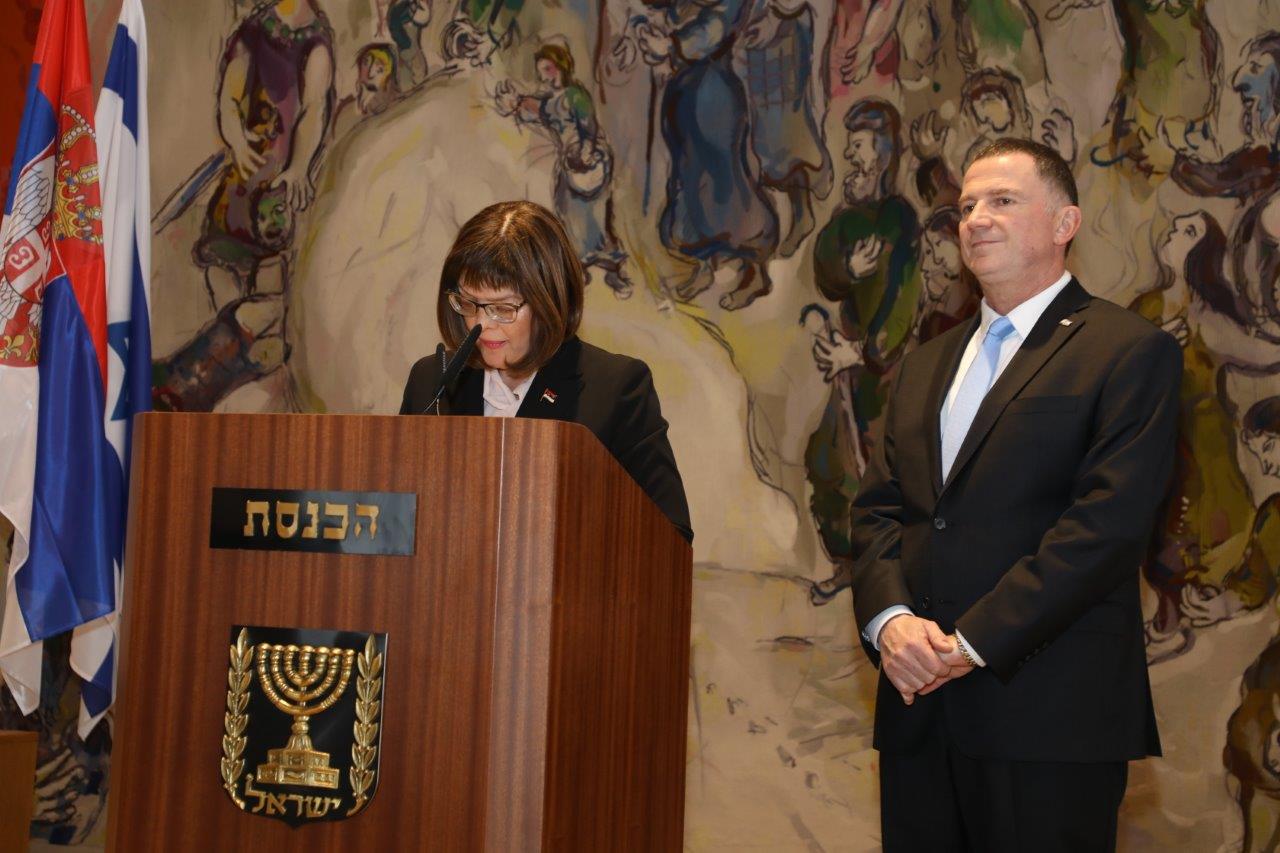 Apart from the meeting with Edelstein, the Speaker of the National Assembly had separate meetings with the leader of the opposition in the Knesset Isaac Herzog and with the leader of Yesh Atid MK Yair Lapid.
During the visit, the Speaker of the National Assembly visited the Holocaust Remembrance Center Yad Vashem in Jerusalem, where she paid her respect to the victims of the WWII Holocaust by laying a wreath, especially honouring the victims of the Ustasha camp Jasenovac.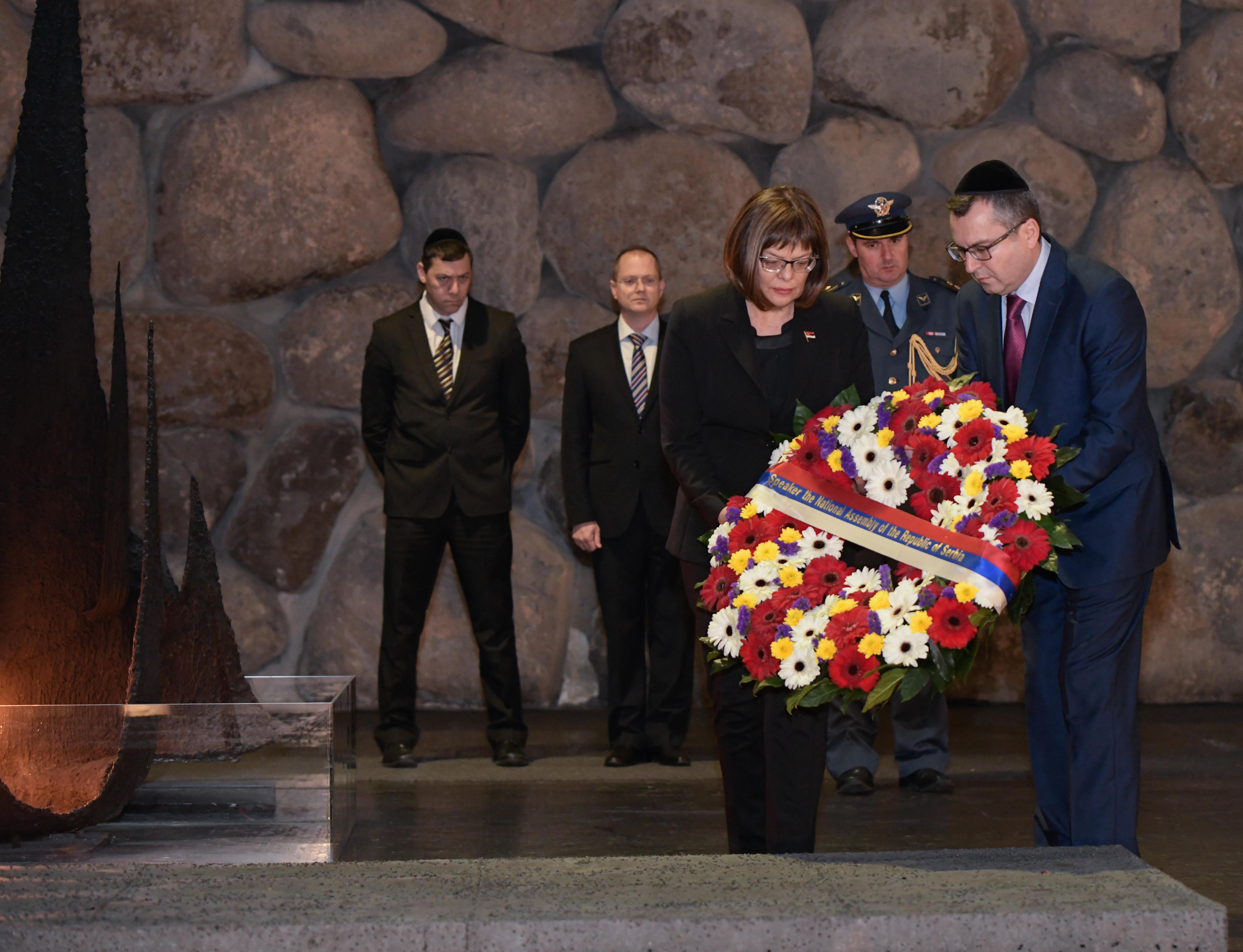 This visit had a special historic aspect, being the first ever visit by a Speaker of the National Assembly of the Republic of Serbia to the State of Israel. Both sides have assessed the visit as very important for furthering the parliamentary cooperation, and also for the development of the overall bilateral relations between the two countries. Presidents of parliamentary friendship groups Deputy Speaker of the National Assembly Vladimir Marinkovic, PhD. and Oded Forer have contributed, by their participation, to the success of the visit.