At the formal ceremony held at Knesset on December 26, 2017, organized by MK Oded Forer the President of the Parliamentary friendship group with Serbia, acknowledgements for extraordinary contributions to strengthening the ties between Israel and Serbia have been awarded.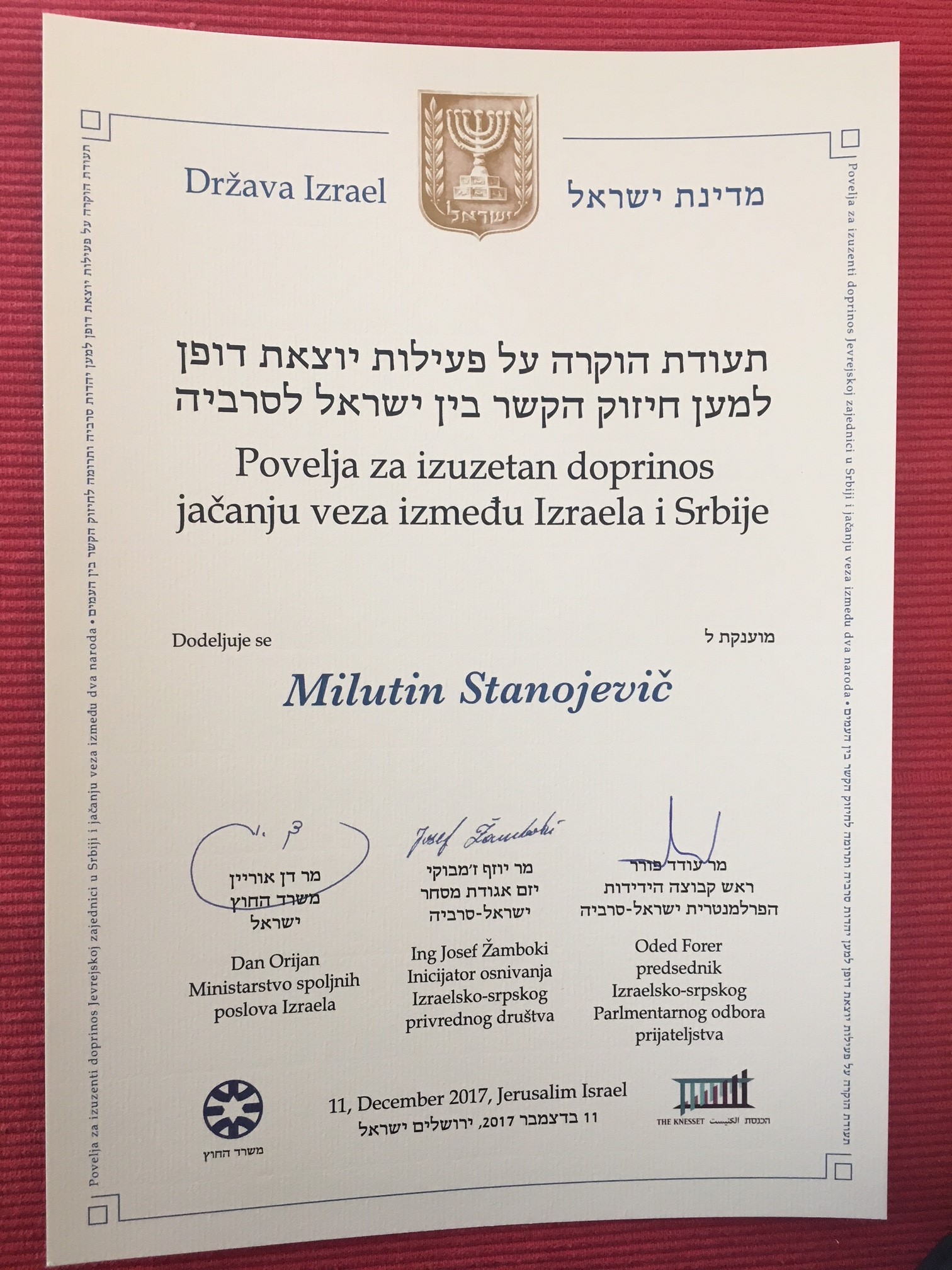 The Ambassador of the Republic of Serbia to the State of Israel Milutin Stanojevic, being one of the recipients, has on this occasion expressed his gratitude for this significant acknowledgment, stressing the long-lived tradition of friendship between the two peoples, forged in the toughest historical circumstances, based on which the two countries can look at the future development of their relations with great optimism. He pointed out that, as the Serbian Ambassador to Israel, his endeavors were made easier thanks to the contribution of the prominent individuals, recipients of this acknowledgment, many of whom have dedicated their entire professional careers to building bridges between the two peoples and countries, while as a recipient feels exceptionally honoured to be in this group among them.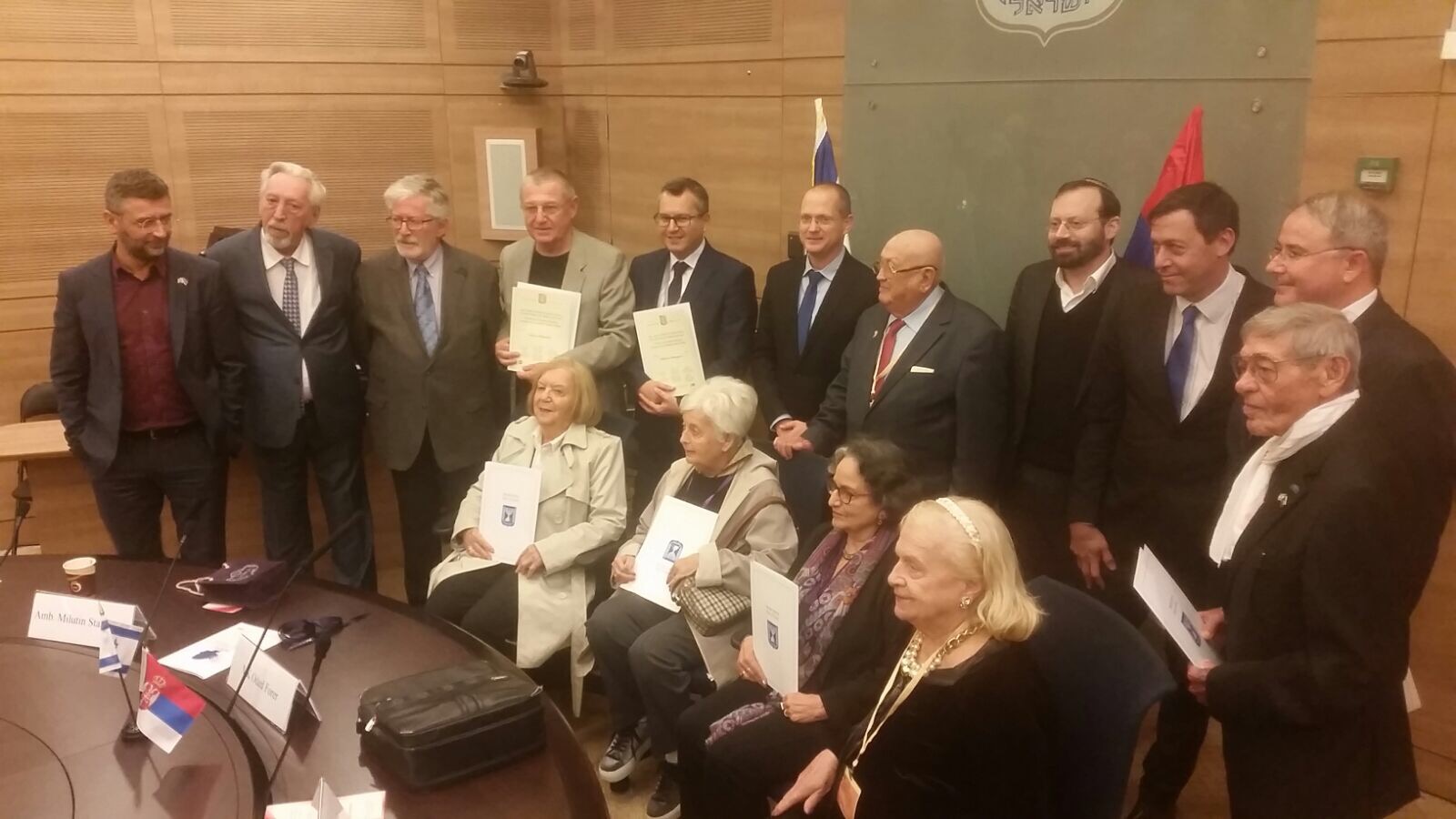 Recipients of the award are journalist and President of the Israel-Serbia Friendship Association Michael Freund, designer Dan Raizinger, musicologist Dusan Mihalek, author Ana Shomlo, interpreter Dina Katan Ben Cion, as well as other prominent members of the Assosiation of Jews from the Former Yugoslavia Miriam Aviezer, Aleksandar Nikolic, Eliezer Papo, Ivan Cereshnesh and editor of the bulletin "Most" Milan Fogel.
The host MK Oded Forer, director for Balkans at the MFA Ambassador Dan Oryan, and engineer Josef Zamboki, the initiator of the establishment of the Israel-Serbia economy association have addressed the participants. The three of them, have as signatories of the awards, handed them out on behalf of their respective organizations.