On March 2 in Tel Aviv, Serbian Film Week was opened by screening the debut feature of the director Mina Djukic "Disobedient". The official opening and screening in Tel Aviv Cinematheque was attended by esteemed representatives of the Israeli public life, diplomatic corps, Serbian Diaspora and Jewish community originating from the former Yugoslavia, culture workers and journalists.
Festival was opened by the Ambassador Milutin Stanojevic, who emphasized the friendly relations and good cooperation between Serbia and Israel in all fields, and pointed out that events like this transfer the spirit and culture of a nation to another, which contributes to a better mutual understanding and the development of overall relations between two countries. Guests were greeted by Mr. Alon Garbuz Director of Tel Aviv Cinematheque and by the guest from Serbia director Mina Djukic, who answered many questions after the screening.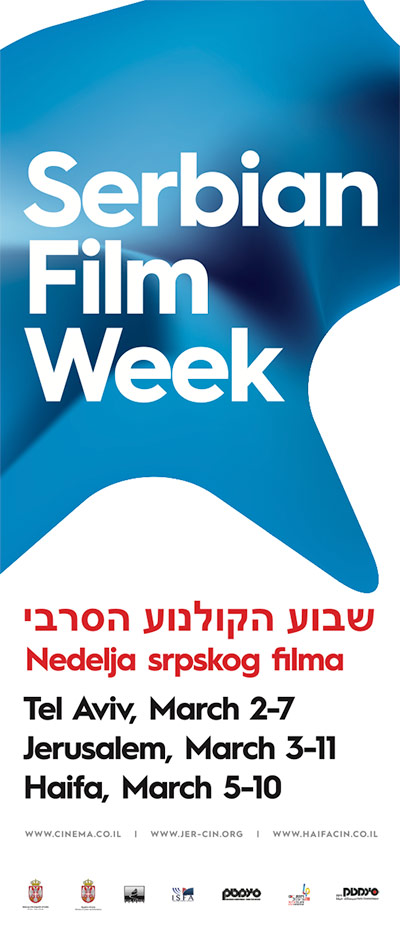 In the days to come, the Israeli audience in try major cities: Tel Aviv, Jerusalem, and Haifa will have an opportunity to get to know the latest achievements of Serbian cinematography. Apart from "Disobedient", within the Serbian Film Week the following movies will be screened "See You in Montevideo", "Monument to Michael Jackson", "No One's Child", and "So Hot Was the Cannon" and a documentary "Rabbitland".
PROGRAM - SERBIAN FILM WEEK
| | | | |
| --- | --- | --- | --- |
| | TEL AVIV | JESRUSALEM | HAIFA |
| DISOBIDIENT | Monday 02/03 at 21.00 | Tuesday 03/03 at 20.30 | Thursday 05/03 at 19.00 |
| SEE YOU IN MONTEVIDEO | Tuesday 03/03 at 18.00 | Saturday 07/03 at 18.30 | Monday 09/03 at 20.30 |
| MONUMENT TO MICHAEL JACKSON + RABBITLAND | Wednesday 04/03 at 20.00 | Thursday 05/03 at 19.00 | Saturday 07/03 at 19.00 |
| NO ONE'S CHILD | Thursday 05/03 at 19.00 | Wednesday11/03 at 18.00 | Tuesday 10/03 at 19.00 |
| SO HOT WAS THE CANNON | Saturday 07/03 at 21.00 | Tuesday 10/03 at 18.00 | Sunday 08/03 at 21.00 |